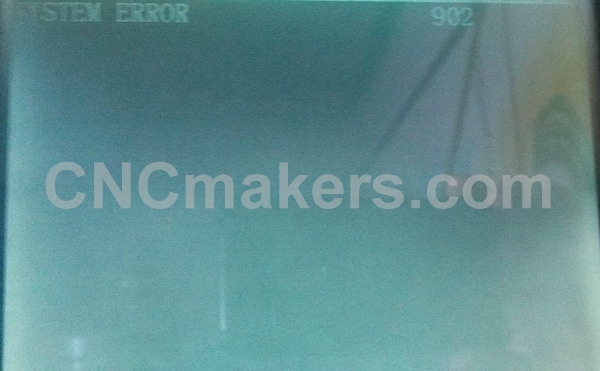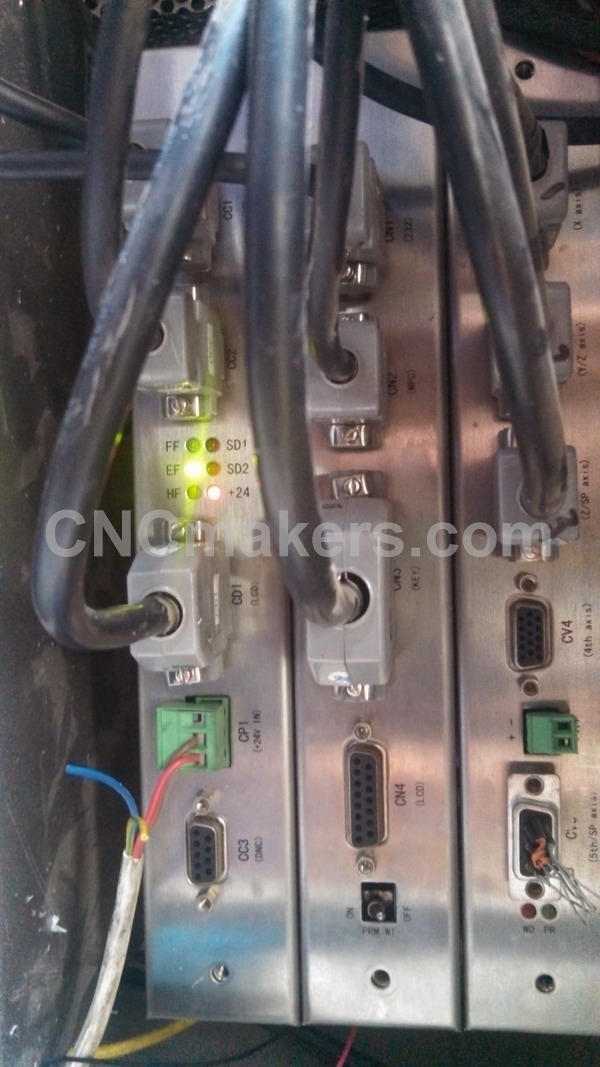 User:
I have a GSK 983M CNC controller in a milling machine ARIES.
Yesterday, when a colleague try to send a program of PC to controller a problem occurred, the axis x, y and z gone out of travels immediatlely, i try stop the axiswith the emergency stop but the control don't responded. I turn off the machine with the master switch, but when i turn on, the screen show only this message: "System Error 209" in the operator panel the unique buttons that work are on and off. the other buttons don't respond.
I'm searching the error in the manuals of controller, but just say "Non-volatile memory circuit 3 malfunctions".
I need help to find and fix the problem.
I attached photos of the panel control and control box, the buttoms in the panel are inactive. The drives are waiting the signal from control. Probably the problem are low battery in de cpu module. If you can say me some other possible diagnostics, i can check them.
CNCmakers Support:
It seems that the battery inside the main board is dead or leaking.
If it it dead and you are capable to replace it will be better.
If the battery is leaking, then the main board shall be repair or replaced.
User:
After doing what you recommended nothing much happened with the machine, the screen continues to show error 902. I changed the battery already as well but it didintseem to fix the problem. my guess is that memory might have been erased as my colleague intended to transfer a program on mdi mode or auto mode, either that or im running out of guesses. Truth is he doesnt recall what he did exactly. Another option might be an electric discharge burning or deleting machine's memory
CNCmakers Support:
If after the initialization the screen continues to show error 902, that must be something in hardware is damaged.
Because the memory will be reset after initialized.
Normally by this situation we will need to send back the controller for repair or replacement.