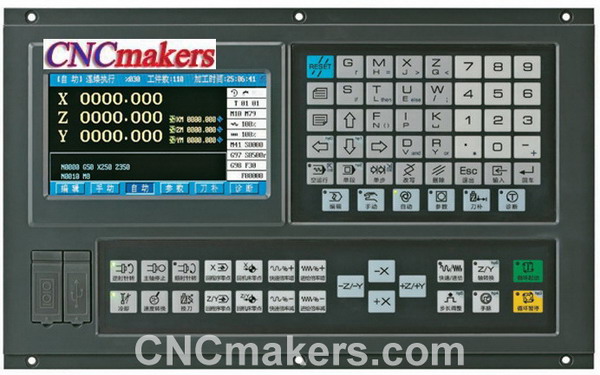 GSK928TD-L User:
We have one CNC lathe machine with GSK928TD-L controller, input M3 to start spindle, there is reading S200 on the CNC, but the spindle does not move but the motor under is running.
So we enter the Diagnose interface and checked the spindle speed is 0, and the encoder lines is 0 too, then input S500, the GSK928TD-L shows emergency stop immediately.
The frequency inverter is V320-4T0040, please help us to solve this problem, thank you.
CNCmakers Support:
It looks like encoder issue, please kindly check the encoder cable or the encoder itself.