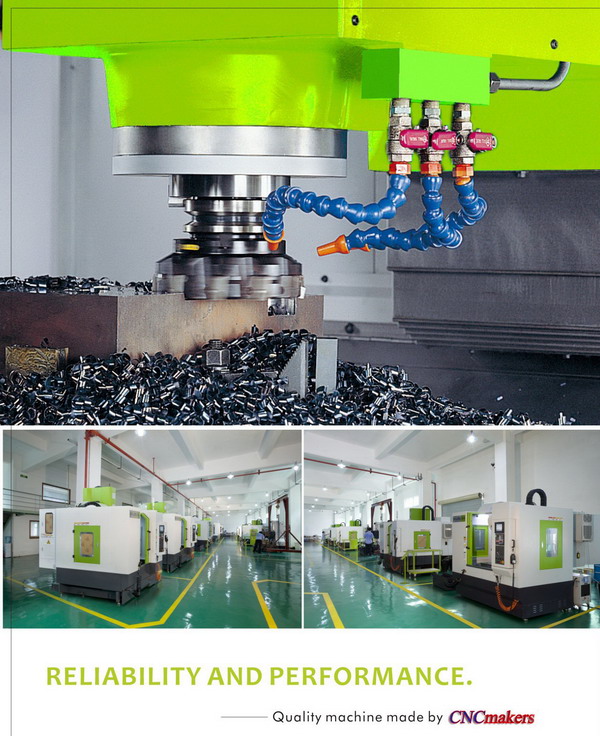 V10 ECO CNC Milling Machine User:
Dear Sir,
Today, with my V10 CNC Milling Machine I was running spindle to 80000RPM.
After 20 minutes use, I got an alarm message. No 0456 Spindle Driver Alarm
I have gone to electric cabinet, 0 signal on Spindle Driver screen does not show up. It remains flickering, also one of the Relays (8h in position counted from left to right is remains flickering too
I need your help as soon as possible, the job on machine is waiting to be delivered.
CNCmakers Support:
Regarding to the fuse damaged problem, please check the voltage is stable or not? Did you use the voltage regulator in your work shop. At the same time ,please check the external power supply is normal or not?
V10 ECO USER:
I have found the problem.. kind of simple thing. Line fuse on transformer was blow out. It is a 15A. I have replaced it, machine is alive again. Thanks anyway for your concerning. Regards
Income voltage (380V) at Driver entrance was only between two phases. The other was fluctuating... it means one phase. Happily all is OK now.
Machine has worked since 9:00am till 5:30 PM with 7500 RPM.. even that noise bothers. I saw belt is in good condition.. might be the type of pulleys on motor shaft and spindle?.. round teeth pulleys do not create that noise? Please ask your technician, I fact that noise inside our machine shop is very noticeable.. causes headache after a full day work. I will appreciate your counsel.
CNCmakers Support:
For the spindle noise, please see the below instructions
1.
Please rotary the spindle in 10min. in back forward direct under 1000rpm
2.
Please remove the belt, rotary the spindle by hand, check if any noise from the spindle
3.
Please remove the belt, but be sure fixed the screws of motor set, check if any noise from the motor.
4.
If there is still noise after finished the above steps, please change the belt from up-side down(top side to bottom side, and install the belt and running the spindle again.