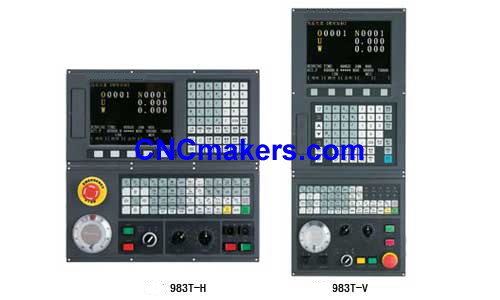 User: hello, good day,
I have a problem with gsk control 983t.
I have already connected the motors of axes
but my problem is in the turret, my turret is
12 tools and I can not change the parameter
2002, I can not change it to any number,
This parameter only has 0000.
and change the parameters 3001, 3004, 1018 and 1019,
my problem is in 2002 that I can not edit
CNCmakers: What is the version of the 983T?
Is it 983T or 983Ta?
CNCmakers: 1-You need to turn on the parameter setting switch.
2-You need to enable the program switch by the key on the operation panel.
User: ofcourse, I've done it.
I put the control in MDI and then in:
> parameters
parameters as
3001
3004
1018
1019
but the parameter that
enter data does not change
is 2002.
my question is if I need something else to edit this parameter
CNCmakers: What is the PLC version of your 983Ta-H?
And please check what is the value of Diagnose No.105? thanks.
Normally you need to rotate the key on the panel, then you can set the parameter.
User: The parameter 105 is: 00001000
The versión PLC is: TaPLCV2.01AB
CNCmakers: The parameter 105 is:
00001000 this means the lock on the control panel is not unlock, could you kindly check, and try to rotate the key.
User: ohh, now I can change the parameter.
thank you very much!!!!