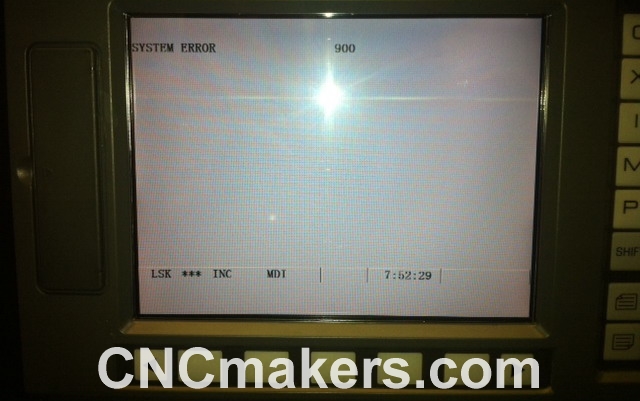 User:
I have the new mill control GSK983MA-H-4R powered up for the first time. I am getting some system error messages coming up. Sometimes it's ok. Sometimes won't start up fully. Sometimes it starts up but shuts down with error message.
See attached pictures of some of the messages.
Getting:
System error 900
System error 976
System error 9D3 72 E5
System error 917
And "system index out of range exception"
I am using all the cables which were supplied with the kit and am using the supplied power supply. Not sure why the unit is being unstable. The lathe control does not do this.
Any ideas about what could be wrong. Problem with this unit maybe?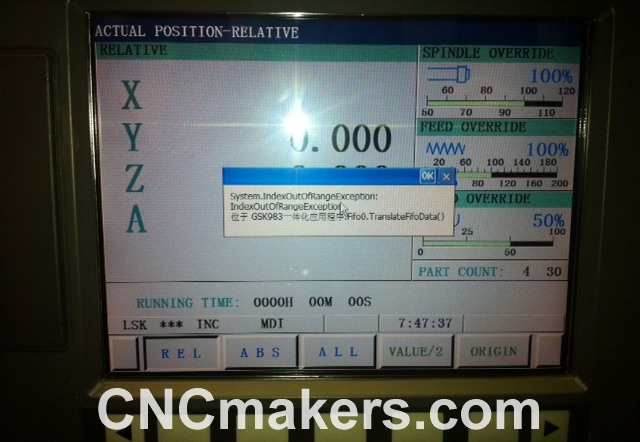 CNCmakers Support:
Please try to "Memory Total Clearance", detail please refer to Page 350 of attached user manual.
User:
I tried a few times. I hold "Delete" and the letter "O" key at power up. The start "GSK" picture is displayed and nothing else happens. I left it for over an hour and nothing changes. If I restart without any keys pressed and check the memory, nothing has been cleared.
I tried also with "delete" and the number "0" ( zero ) key. With these keys, the unit starts up normally. Nothing cleared.
Not sure if I am doing something wrong or there is something not normal with unit?
CNCmakers Support:
Please make sure the parameter switch is turned on before you do that, and it is "delete" and the number "0" ( zero ) key.
User:
I successfully cleared the memory. While I was re-entering the parameters, I got a system error 976.
I think there is something wrong with this unit. Should I send it back?
CNCmakers Support:
Please send back the NC UNIT only to us for examination(the one with screen), no need to send the Operation Panel and I/O unit.