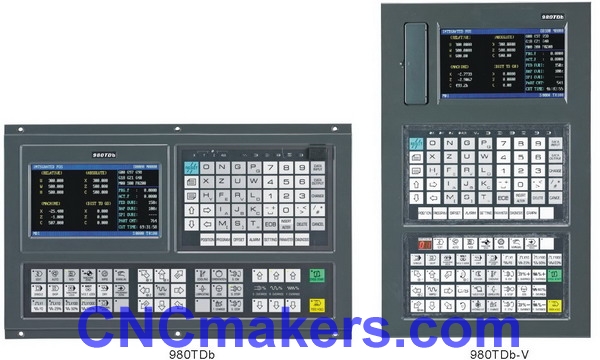 User:
I have a problem with controlling GSK 980 tdb does not turn the display and the leds blink, I have this problem when suddenly the power was cut, would you recommend?
CNCmakers Support:
There must be somewhere short circuit, to find out where, you can disconnect the I/O plugs behind the GSK980TDb, unplug them one by one until the screen stop blink, then you can find out which I/O is short circuit.
Please kindly check the light on the power supply is blink or not?
If it is blinking, then you can disconnect the power supply and the CNC.
1-After disconnect if the light on the power supply stop blinking, that means the problem come from CNC inside, the CPU board could be burnt. Need to send back for repair.
2-If it still blink after disconnect the CNC, that means the power supply has problem, we need to replace the power supply with a new one.
User:
I send you attached the photograph
light source is intermittent when connected 24v. to CPU
the problem happened when the magazine tool for change at that time was short energy
the voltages +5 v. 0v. +12 - 12 is okay
the voltage of 24 v. the problem as seen in video that you send ,send me some solution in detail
thanks for attention
CNCmakers Support:
According to your description, there should be one or more IC 2803 burnt of CN62 I/O(four IC 2803 for CN62, U77, U79,U81 and U84), you can check them with multimeter to see which ones are shorted circuit, then replace with new IC 2803 will solve the problem, the IC 2803 is universal, you can buy them at your local market.