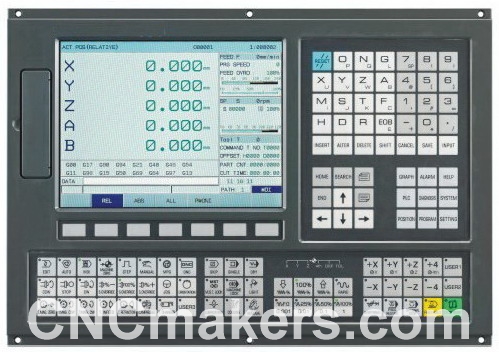 User:
I have a Bridgeport Discovery 308 VMC, retrofitted with GSK218MC-H CNC package from CNCmakers, What I have now is alarm 1249 even I take out tool from spindle.
I got a doubt: If my machine´s carrousel is 8 tool, can I assign to spindle tool 0?
CNCmakers Support:

Please check kindly check below:
1-Is D100 set as 8? and C100 set as 8?
2-The spindle can not be set as No.0 tool for umbrella type tool magazine.
3-When K12.0 is 0, the spindle tool detecting is enable or not?
4-Set D245 as 1.
before that please turn on the password switch and parameter switch, then set K0.0 as 1 and press SAVE key. Now go to DATA and find 100,change its value from 0 to 1,
and press