User:
I made all these changes and then reorient spindle as per manual page 104 . With this condition, alarm 1225 Abnormal Spindle Orientation in–pos detect, appears on screen
I have also modified timer 013 from 8000 to 1000 , then to 2000 etc, but condition remains same with same 1225 alarm
CNCmakers Support:
Please kindly check X7 in diagnose, if X7 is 00000000, then please change K1.2 from 1 to 0.
User:
Diagnosis Screen on X7 yes shows 000000000 aK1.2 was to 0 already. In fact I have changed it to ! but same alarm 1225 still there.
CNCmakers Support:
Please kindly check if it is saved successfully or not after change K1.2 to 1, if it saved successfully then the X7 would not be 00000000 any more, there will be some 1s.
User:
Yes, I see the K1.2 to 1 was saved. Please see at pictures of two screens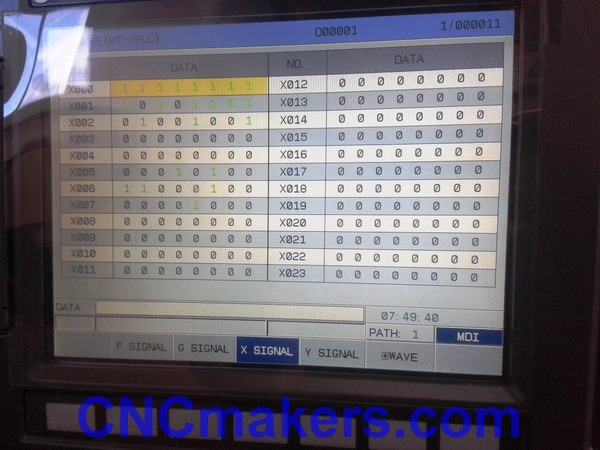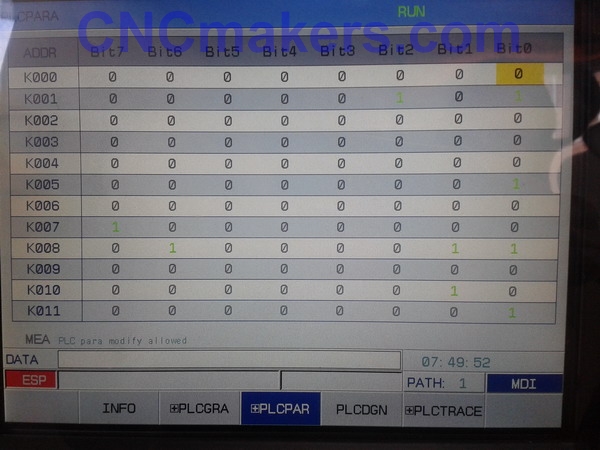 CNCmakers Support:
Is the spindle motor keep running during the orientation?
Or it could stop and then shows 1225 alarm?
Diagnose method: while orienting, please check DP-OUT of GS spindle driver as below: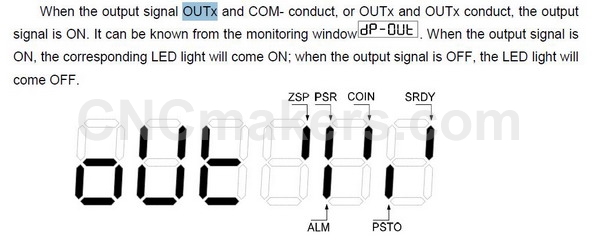 Now please check COIN signal light is on or not? when he spindle motor is stop.
If it is on, then please check system diagnose X7.
X007.0 Speed/position switched finished.
X007.1 Spindle orientation finished.
X007.2 Spindle speed reached
X007.3 Spindle zero-speed dictation.
Please kindly check now if the X7.1 turned to 1 or not?