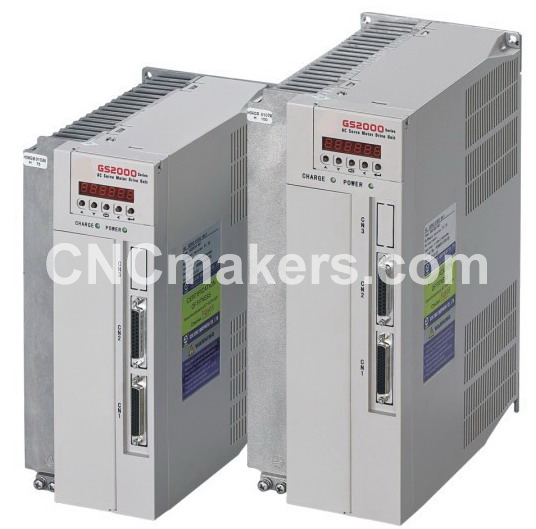 Customer: the GSK218M retrofit kit i got from you now may be failed a servo motor
this is Y axis motor, because the Y driver GS2030T-NP1 appear erro (code: err 6).
even i take off this motor out of Y axis ( no load)
Plz give me advice for resolve this problem
1- I have turn the Y axis by hand, and not feel any problem of mechanical
2- I have take off motor out of Y axis, and turn motor sharp by hand, this nomaly
And when the motor stay alone, the error sill appear
CNCmakers Support: There are two reasons for Err 6 on GS2030T-NP1 servo driver.
1-Mechanical part on that axis is stuck.
2-Wrong wiring or broken cables.
3-Broken motor
You can exchange the Y motor and X motor to test the motor.